1-DAY TRIPS FROM QUEENS, NY
WELCOME
CALL US OR VISIT OUR OFFICE:

68-35a Fresh Pond Rd, Ridgewood, NY

E:
pkspkstour@gmail.com

T:
484 505 0588
WHY CHOOSE US?
Our company is licensed and ensured
We provide experienced drivers and we drive with the latest models of Mercedes-Benz
We ensure comfortable ride with TV, DVD, WIFI, USB
Maximum group: 15 people
OUR 1-DAY TRIPS:
NIAGARA FALLS $215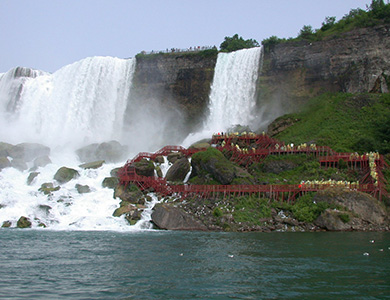 Feel the Power of the Falls!
Located on the Niagara River, the combined falls form the highest flow rate of any waterfall in North America that has a vertical drop of more than 165 feet (50 m). More than six million cubic feet (168,000 m3) of water goes over the crest of the falls every minute, making it the most powerful waterfall in North America!
WASHINGTON DC $130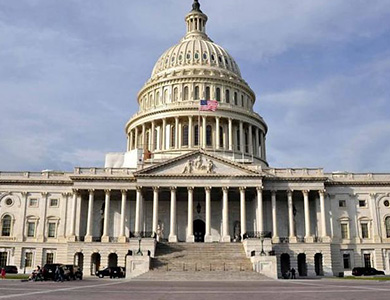 A hub for American politics and history.
Named in honor of President George Washington, the city is marked by some of the world's most celebrated monuments. The awe-inspiring structures, statues and temples that grace the National Mall tell fascinating stories through their histories and designs. From the Washington Monument to the World War II Memorial to the Martin Luther King Jr. Memorial, D.C. traces the history of the USA.
VIRGINIA CAVERNS $205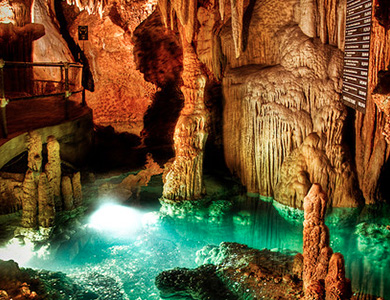 Visit Geology's Hall of Fame.
Walking through these sometimes narrow, sometimes massive spaces, it's easy to feel as if you are in a new world. Tours along lighted, paved walkways lead visitors through cathedral-sized rooms with ceilings 10-stories high, towering stone formations, and natural wonders at every turn.
NATIONAL SHRINE OF OUR LADY OF CZESTOCHOWA $75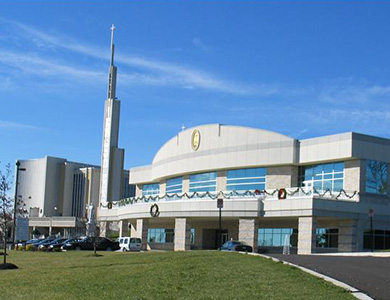 Spend time in prayer and reflection.
This most famous Polish spiritual and pilgrimage center features Catholic religious events. Visit the main sanctuary, grounds, cemetery and chapel!
WYCIECZKI QUEENS, POLSKIE WYCIECZKI QUEENS, POLSKIE WYCIECZKI BROOKLYN, WYCIECZKI BROOKLYN, WYCIECZKI Z NOWEGO JORKU, WYCIECZKI NEW YORK, WYCIECZKI NOWY JORK, WYCIECZKA USA, WYCIECZKI USA, WYCIECZKA DOOKOLA AMERYKI, PKS WYCIECZKI , PKS POLSKI PRZEWOZNIK NOWY JORK , POLSKIE BIURO TURYSTYCZNE, POLSKI PRZEWOZNIK NOWY JORK , POLSKIE BIURO TURYSTYCZNE , POLSKIE WYCIECZKI NOWY JORK, POLSKIE WYCIECZKI, POLSKI PRZEWOZNIK USA, WYCIECZKA PO USA Z NOWEGO JORKU , POLSKIE WYCIECZKI NOWY JORK , WYCIECZKI JEDNODNIOWE PO STANACH ZJEDNOCZONYCH, POLSKIE WYCIECZKI NEW YORK, WYCIECZKA WASZYNGTON, WYCIECZKA WASHINGTON DC, JEDNODNIOWE WYCIECZKI , WASZYNGTON WYCIECZKA, JASKINIE WYCIECZKA , AMERYKANSKA CZESTOCHOWA WYCIECZKA, WODOSPAD NIAGARA WYCIECZKA , AUTOBUSOWE WYCIECZKI USA , JEDNODNIOWA WYCIECZKA NIAGARA, WYCIECZKA USA, TERMINARZ WYCIECZEK QUEENS, WYCIECZKI AUTOKAROWE Z QUEENS, POLSKIE WYCIECZKI USA, POLSKIE WYCIECZKI Z NOWEGO JORKU , WYCIECZKA NAD NIAGARE, WYCIECZKA NIAGARA, WYCIECZKA JASKINIE VIRGINIA, WYCIECZKA JASKINIE, WYCIECZKI W USA, NOWY JORK JEDNODNIOWE , NOWY JORK WYCIECZKI , WYCIECZKI OBJAZDOWE, ZWIEDZANIE JASKIN , WYCIECZKI AUTOKAROWE STANY ZJEDNOCZONE , WYCIECZKI AUTOKAROWE NOWY JORK, POLSKA AGENCJA TURYSTYCZNA NOWY JORK, POLSKIE WYCIECZKI PO USA , POLSKIE BIURO PODROZY NOWY JORK , POLSKIE BIURO PODROZY W NOWYM JORKU, POLSKI PRZEWOZNIK, WYCIECZKI PO USA Z POLSKIM PRZEWOZNIKIEM